---
Digital Transformation
Survival techniques in a world of digital disruption
Our survival techniques to support your transformation
Quint focuses on two major changes taking place in the world: digital transformation and the increasing need for sustainability. Technology is one of the driving forces of change. Many organizations have difficulty in keeping pace with today's rapid successive developments and applying them successfully. They wonder if they are flexible enough to implement change and whether they will still be a relevant player in a few years' time. We see that organizations have to make fundamental choices about business models, management and technology under pressure from these trends.
In our vision, technology is not the only deciding factor: the knowledge, leadership and culture that are must-haves for organizations to recognize relevant technology and apply it to provide value to their organization and environment are even more important.
Quint supports organizations in designing and implementing their digital strategy. Together with our clients, we build roadmaps that facilitate fast and effective change, anticipating or responding to opportunities and threats. We bring technology – and its application – to life.
The factors that shape businesses living in a digital world …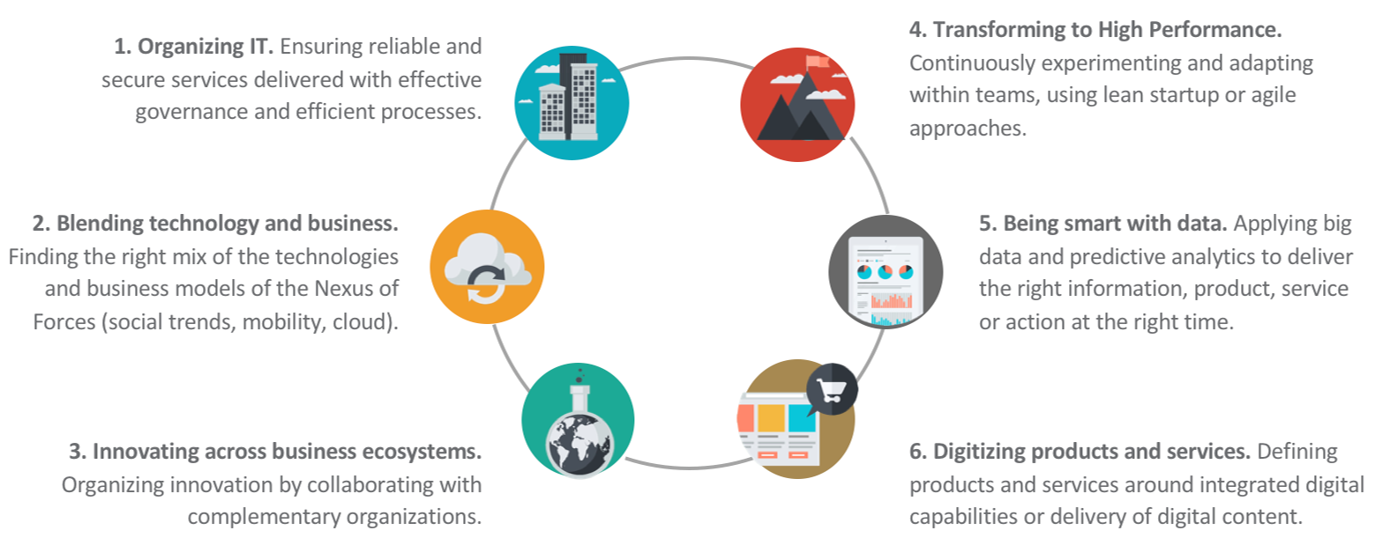 … as the biggest challenge is NOT technology!


Top challenges organizations are facing in
DI
GITAL TRANSFORMATION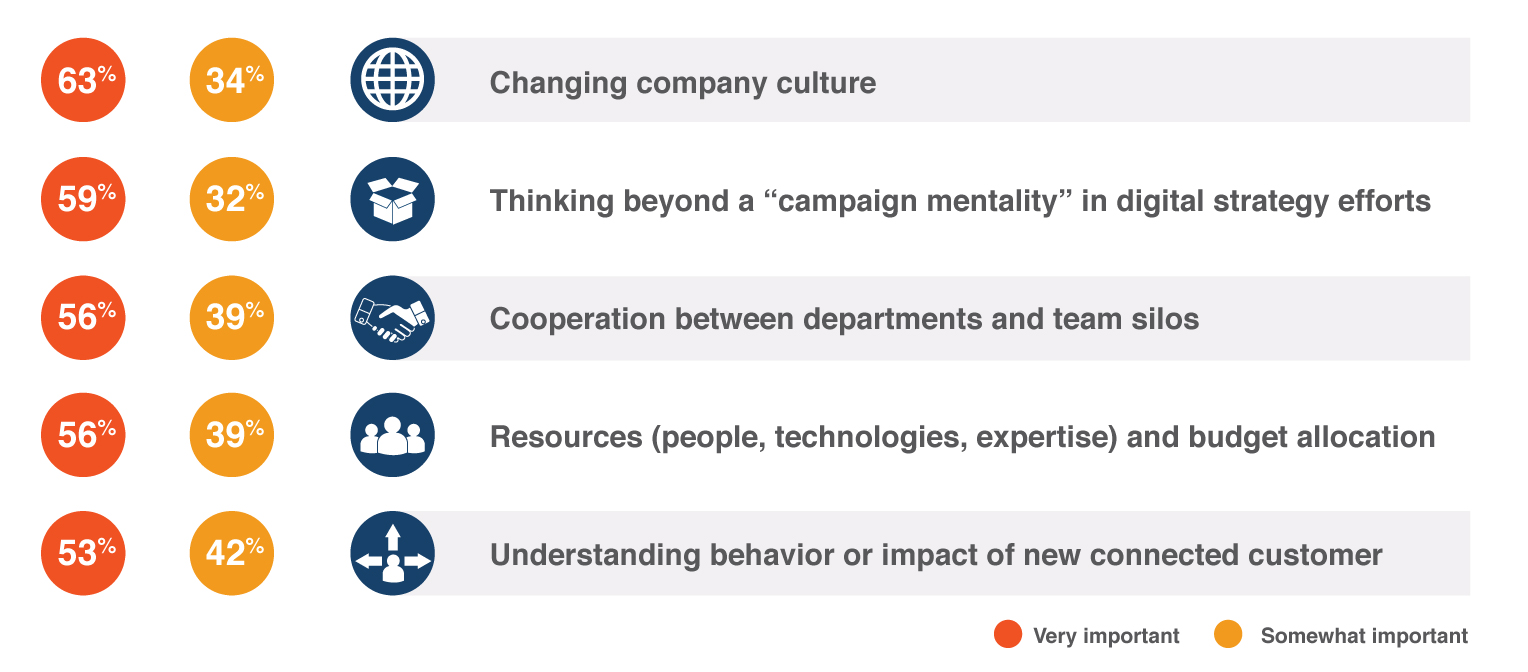 It requires a Digital Strategy …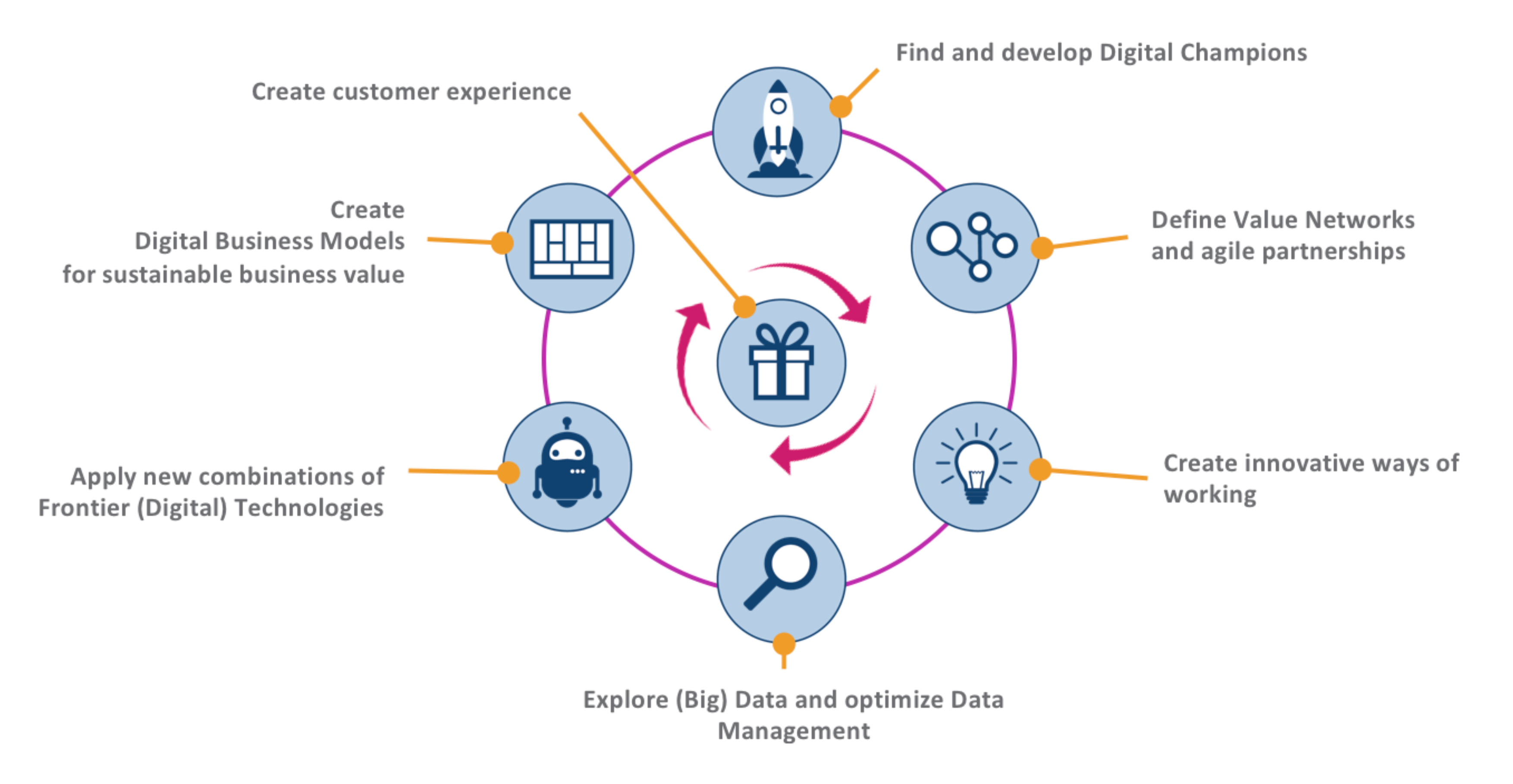 … to define and deliver the relevant value for your customer…
… by creating an organization based on these principles
Customer value

is prime focus in development and operational activities.
An Agile Enterprise is much more than

Agile only, High customer satisfaction and a solid improvement mentality internally is created by Lean principles. Agile and Lean are 'connected' ways of working.

Value

streams

are the prime directive for both Agile and Lean. This enables a clear focus on innovation, quality, cost and compliance.
Both Lean and Agile require a

management style that enables

delegated decision making, autonomy and continues improvement.
Apply a single approach for both managing Agile and Lean end-to-end. Use

Lean techniques

to create an proper balance, efficiency and flexibility of the organization.
Introduce rigorous

automation

for test, deployment and operations to create continuous delivery.
Growth path for creating a continues customer experience

Education Roadmap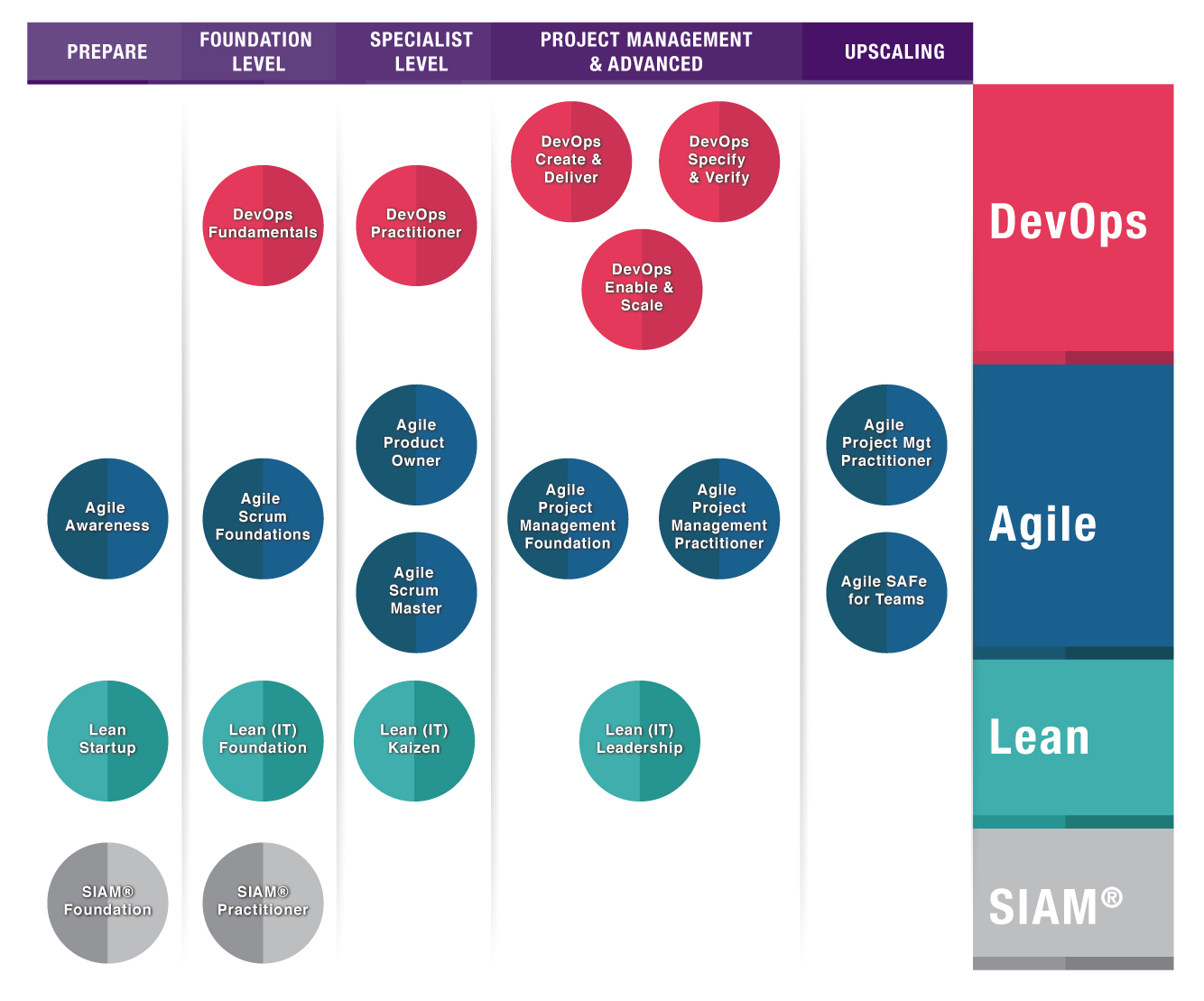 Quint Wellington Redwood
www.QuintGroup.com/en-my | info_Asia@quintgroup.com